Job Showcase
45 Years of Experience
Click on photo for description
BF Bearing Housings Before & After Comparison
Fabricated and machined fixture for machining center
Machined gear and assembled sheave. 100" diameter
Resurfacing the face of a reactor vessel flange in place with our Climax portable flange facer
Pressing out a 48" ram in a heater press that became stuck in its bearing sleeve.  Using two 100 ton hydraulic rams to complete.
Rebuilding the main shaft of a tire building drum
New bearing cartridges based on broken sample provided by industrial customer.
Repairing the bore in a dozer track frame in place at local sand plant using our portable boring maching
Custom water jetted piece for local restaurant signage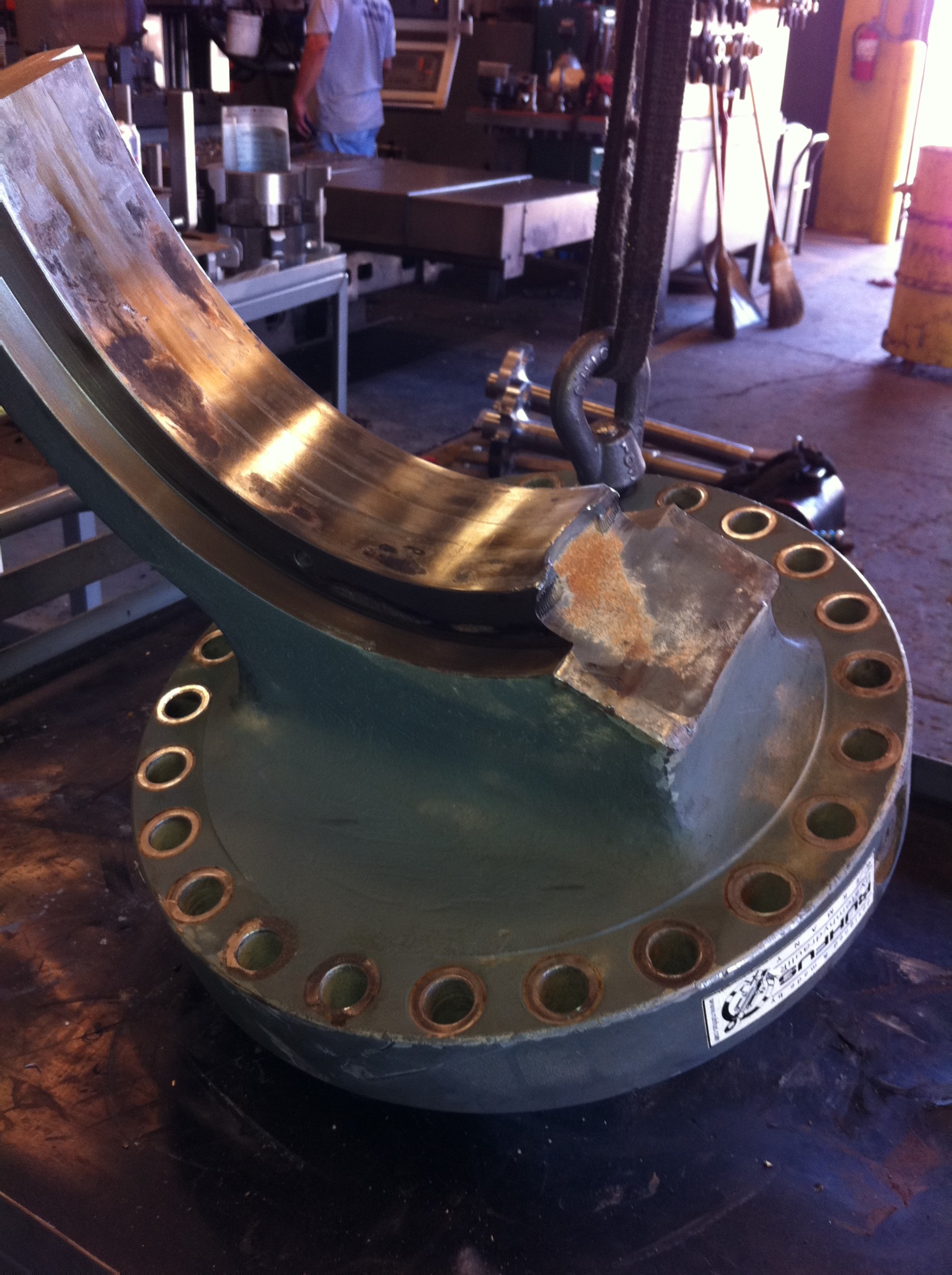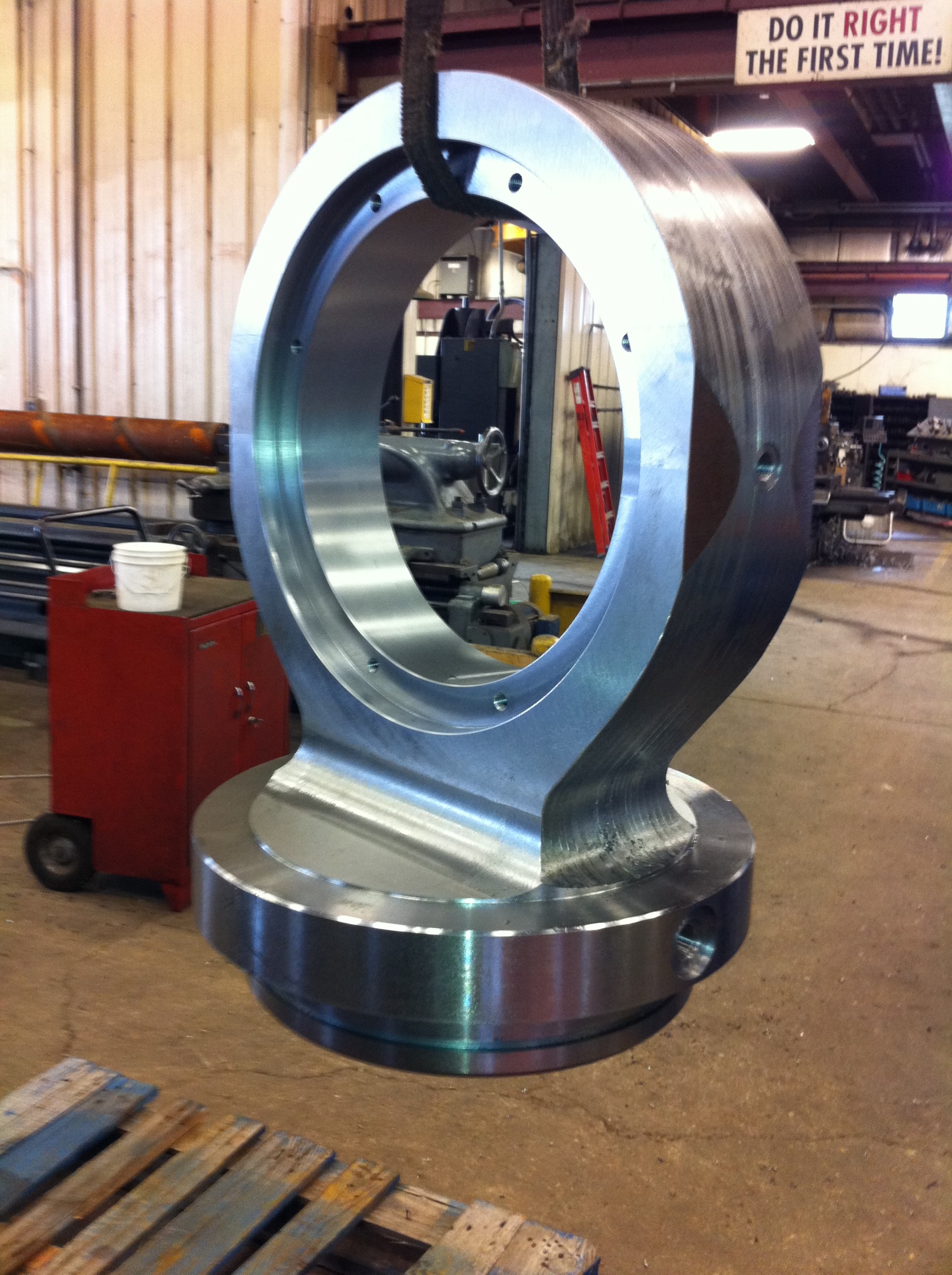 The customer was in a pinch with a broken cylinder clevis bare but the OEM based in Germany had a long lead time for replacement.  MMI was able to completely rebuild the cylinder clevis bare with limited downtime.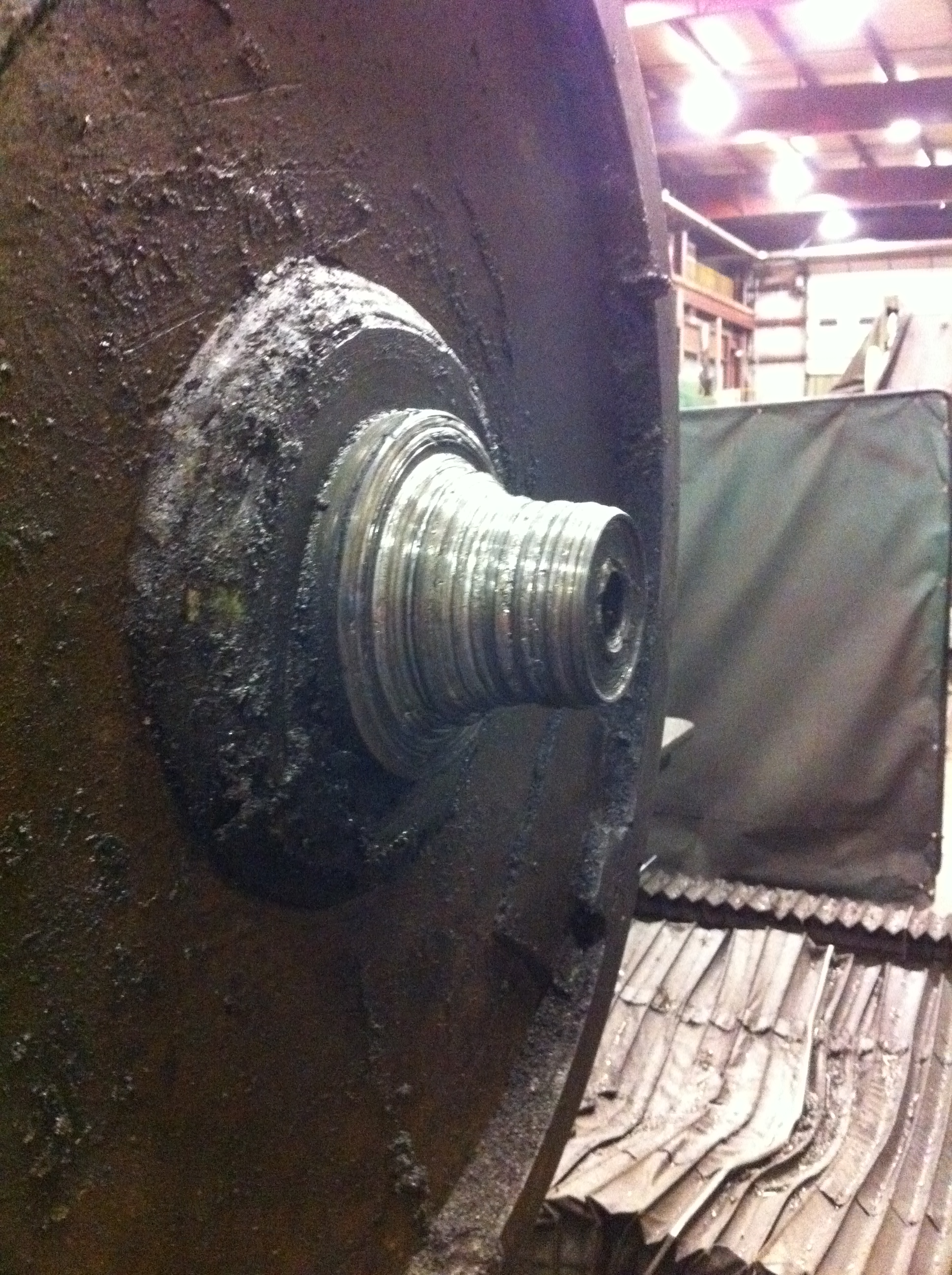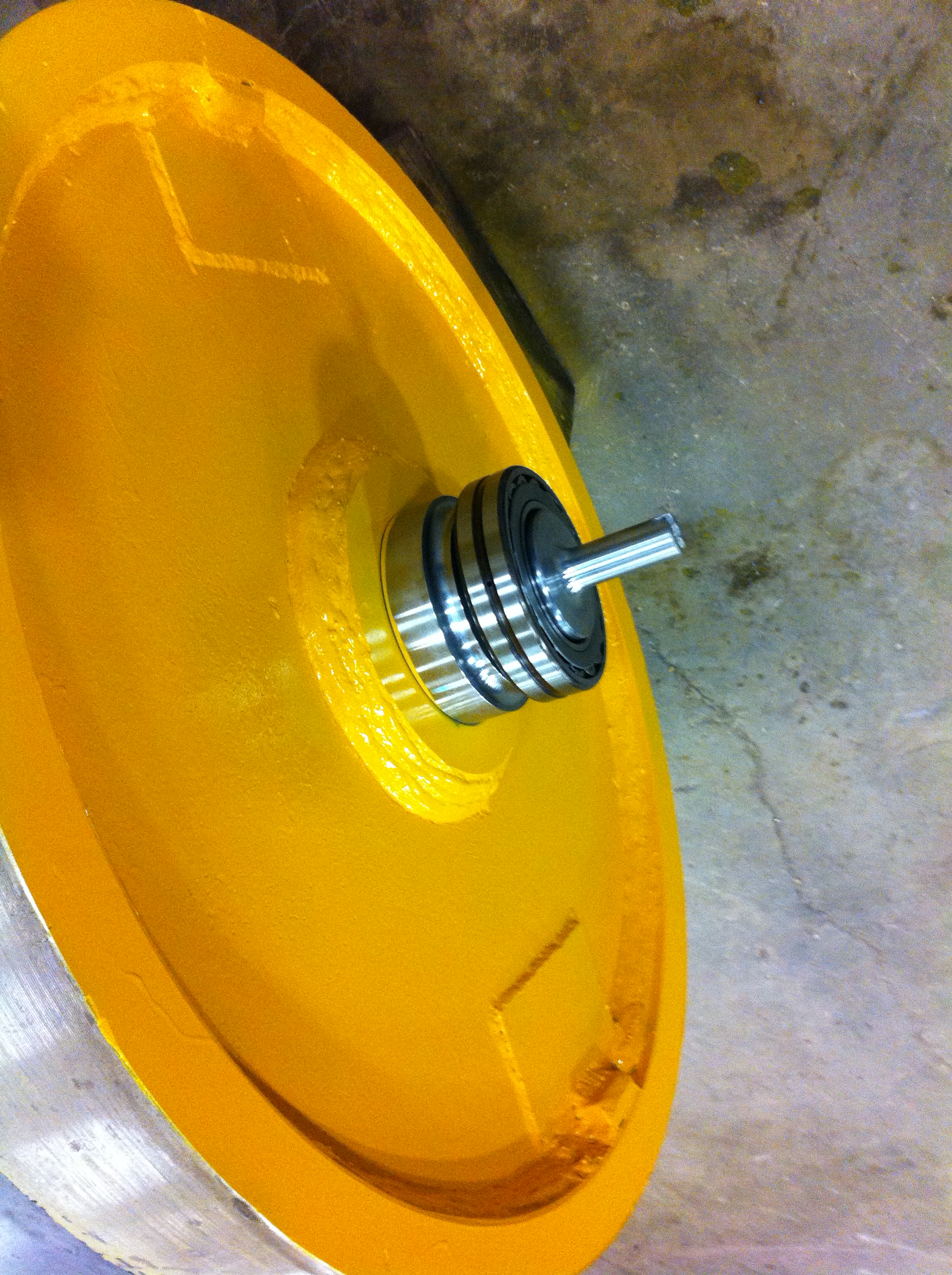 Left: Overhead crane drum bearing journal before repair.  Right: Overhead crane drum finished with bearing installed.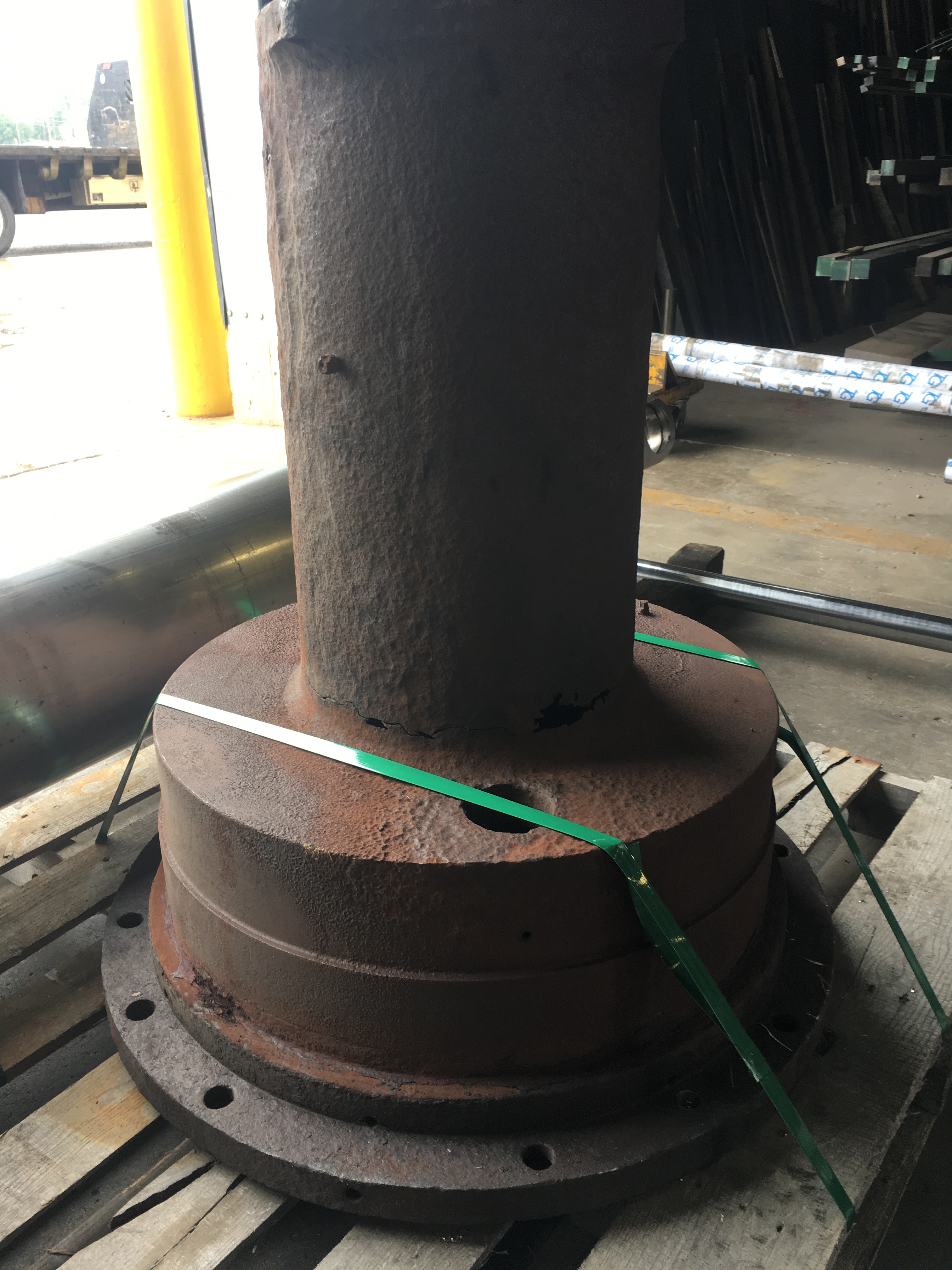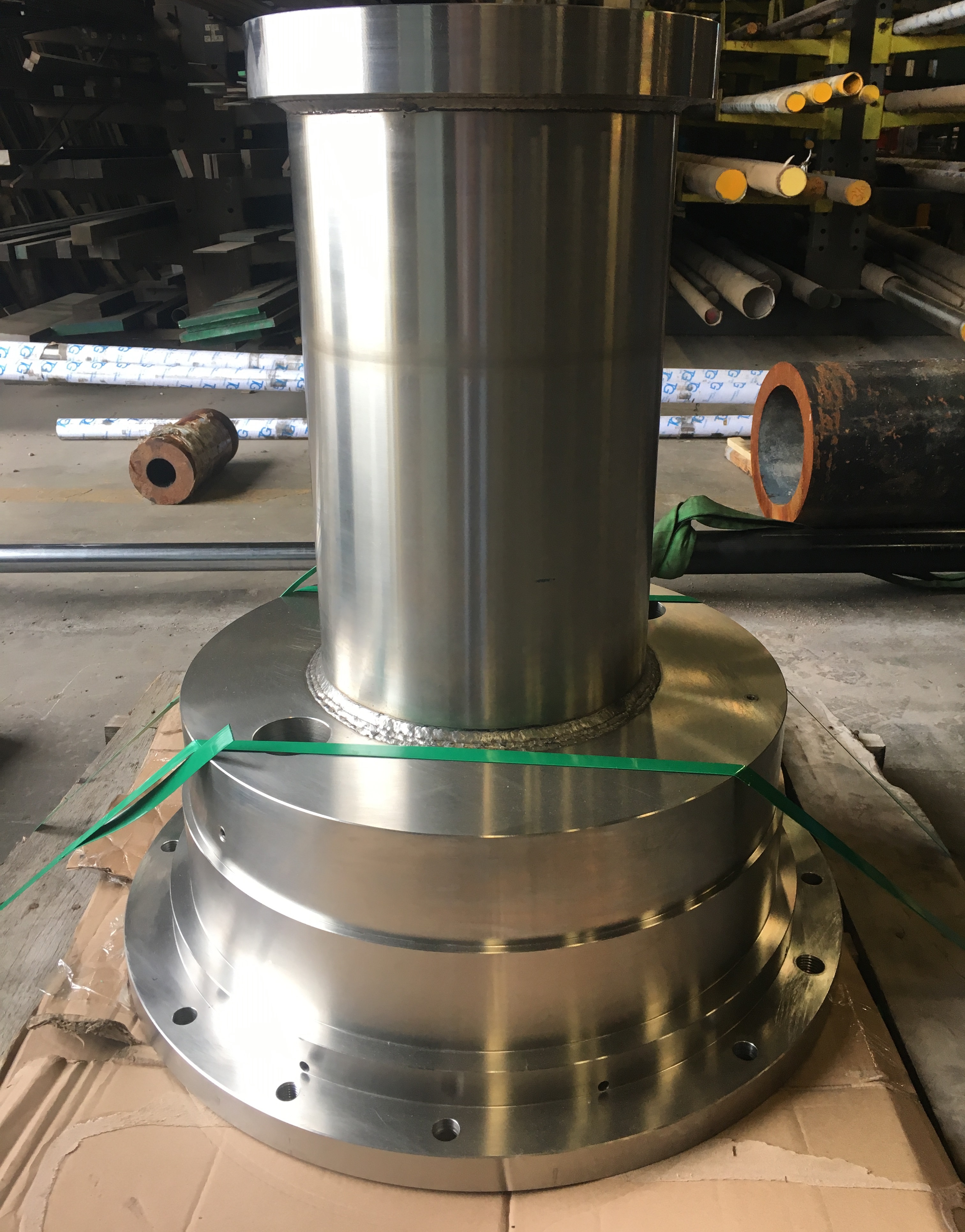 We reverse engineered and fabricated the new packing gland from a worn, corroded steel gland.  After, a beautiful stainless steel packing gland ready for use.